CLE Program: Unleashing The Power of Microsoft Office and Adobe for Lawyers
Professional Development Presentation: 7.20 NJ Credits/7.0 NJ Credits Live Program | Event # 75213R

June 22, 2017 @ 9:00AM - 4:30PM
Holiday Inn Cherry Hill | 2175 Marlton Pike; Cherry Hill, New Jersey 08002
Presenters: Ann Gorr (Ann Gorr, LLC) | Joseph L. James IV (Micro Strategies, Inc.) and Peter Fu, Esq. | Cooper Levison
Program Description:
While the saying "we only use 10% of our brains" is false, the fact that we underutilize our everyday software is undeniable. This engaging course will show you how to tap into the hidden capabilities of Microsoft Office and Adobe Acrobat to simplify legal tasks, streamline document drafting and review, and enhance your case research and organization. Realize the true potential of all the tools at your disposal - register today!
Re-discover and re-invent your available software to enhance everyday legal tasks.
Create customized forms and questionnaires for all your discovery and client intake needs.
Simplify the process of document review and collaboration with MS OneNote and Adobe Acrobat tips from experienced legal professionals.
Better analyze financial data and demonstrate patterns with simple and compound formulas in MS Excel.
Customize MS Word's interface to minimize clicks and improve productivity.
Create powerful PowerPoint presentations for use in court, in CLE, and in educating clients.
Find out how Adobe Acrobat, a scanner, and a bit of advice can make the paperless law office a reality.
Manage your time and communications more effectively with MS Outlook.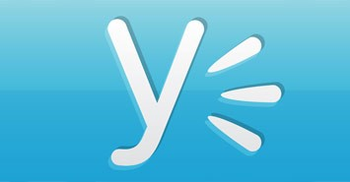 Yammer Connectivity with Ann Gorr
Learn Tips, Tricks and Best Practices within the unique world of Legal Technology by connecting with Ann Gorr, LLC's "Best Practices" Yammer Network.
Connection with Ann Gorr's
Best Practices Yammer